Tanzania "Great Wildebeest Migration"
Tanzania is known for variety of wildlife and big five game (Rhino, lion, leopard, buffaloes and elephants) situated towards the northern circuit with the richest game viewing. The famous Serengeti National Park is one of the classic parks where hundreds, thousands and millions of the wildebeest, Zebras and Antelopes migration happens and the flagship of all safaris in Tanzania. This migration happens between July-October as these animals struggle to escape the predators of the Mara river to either Serengeti National Park/ Masai Mara Game Reserve.  A safari to Tanzania will take you to Lake Manyara National Park, Tarangire National Park, Ngorongoro Conservation Area, Mountain Kilimanjaro and to the luxurious beaches of the waswahil people of Zanzibar offering you a massive holiday after another. This because it will take you to the most remote parks where you will meet man's closest relative the chimpanzees in the rainforest of Mahale or Gombe. Encounter the different authentic cultures of the Tanzania people from Masai to the Swahili people. Get to taste the cuisines and the visit to their spice farms as you learn more about their history and culture of the zanzibarian people.
Suggested itineraries for Tanzania
These itineraries give you a starting point for what your trip to Tanzania could entail. They cover routes we've found work particularly well and feature some of our favourite places to stay. Treat them as inspiration, as each trip is created uniquely for you.
Best Time To Visit Tanzania
The best time to visit Tanzania is during the Dry season, from late June to October, when wildlife viewing is generally at its best. The wildebeest migration in Serengeti National Park  usually happens in June and July and the best time to see the wildebeest calving is late January to February. The southern and western circuit parks are best visited during the Dry season (June to October), unlike the more popular northern circuit parks that can be visited year-round.
By Air
There are frequent direct and indirect flights to Tanzania by numerous international airlines. Local airlines Air Tanzania (www.airtanzania.co.tz) and Precision Air (www.precisionairtz.com) serve regional and domestic destinations only. International carriers flying to Tanzania include Emirates (www.emirates.com), Etihad Airways (www.etihad.com), Kenya Airways (www.kenya-airways.com), KLM (www.klm.com) and Turkish Airlines (www.turkishairlines.com) among others;
By Road
The main international road crossings into Tanzania are from Kenya. The most used is the border crossing at Namanga, about halfway between Nairobi and Arusha. The other principal border crossing is south of Mombasa on the coast at Lunga Lunga, from where the nearest large Tanzanian town is Tanga. There are quieter border crossings at Taveta, between Voi and Moshi, and Isebania on the main road between Kisumu and Mwanza.
Border crossings from other neighbouring countries include the Songwe border with Malawi and the Tunduma border with Zambia, both of which are in the southwestern corner of Tanzania and are reached by a good (but long) road from Dar es Salaam. There is a crossing with Uganda at Mutukulu, northwest of Bukoba, but this is a rough road and a remote region to get to. The easiest way to get to Uganda from Tanzania is via Nairobi in Kenya, from where there are daily bus services to Kampala.
There is a border crossing with Rwanda at Rusomo, although again this is in the remote northwestern part of Tanzania although there are bus services between Mwanza and Kigali. Tanzania does share a border with Mozambique to the south, but road access between the two countries is very limited.
Select your Destination by Mood
In the mood to travel? You have to be more specific! and, match your mood to your destination!
Best Tanzania Safaris Circuits & Routes
Planning a safari can be overwhelming. There are so many different options in Tanzania, and it's hard to know where to start, and quite frankly, it can be completely overwhelming most of the time.
Should I spend more time in the Serengeti National Park? What about Selous, is there time to fit in the Ngorongoro Crater? What about a quick hike to the top of Kilimanjaro. The more questions one asks, the more confused one will get, trust us, we have been answering these types of questions for over two decades.
Ideally, one needs to take a step back and decide on (for example) three destinations/experiences that are non-negotiable. From that, we both have something to work on, and together we can start working on that perfect Tanzanian safari itinerary designed especially for you.
So let us get into answering that question; "what is the best Tanzania safari route?"
Tanzania Northern Circuit
The Tanzania Northern Circuit Safari is one of Africa's most popular safari routes. The route takes you through some of the most stunning landscapes and wildlife areas in the country. You'll get to see the famous Ngorongoro Crater, the Serengeti National Park, and the Tarangire National Park. These are all world-renowned for their abundant wildlife, including lions, elephants, leopards, and cheetahs, to mention only a few. The scenery is simply breathtaking, and you're sure to have an amazing safari experience! Perfect for first-time travelers through to seasoned travelers alike.
Highlights;
– Serengeti National Park
– The annual wildebeest and zebra migration
– Tarangire National Park
– Ngorongoro Crater and conservation area
If you're looking for a fantastic Tanzania safari experience, the Northern Circuit is the route for you! You'll get to see some of the most famous wildlife areas and landscapes in Africa, all while enjoying world-class accommodations and service. So what are you waiting for? Get planning your dream African safari today!
Tanzania Southern Circuit
The Tanzania Southern Circuit Safari is the second most popular safari route in the country. It takes travelers through some of the most beautiful, diverse, remote and wild landscapes in the southern regions of Tanzania, including the Mikumi National Park, Ruaha National Park, and the Selous Game Reserve (Nyerere National Park). The route is especially popular for its opportunities to see an abundance of wildlife, including lions, elephants, leopards, and hippos. This route is also very popular with those who want and need to escape humanity and the crowds of the northern circuit.
Highlights;
– Mikumi National Park
– Ruaha National Park
– Selous Game Reserve (Nyerere National Park)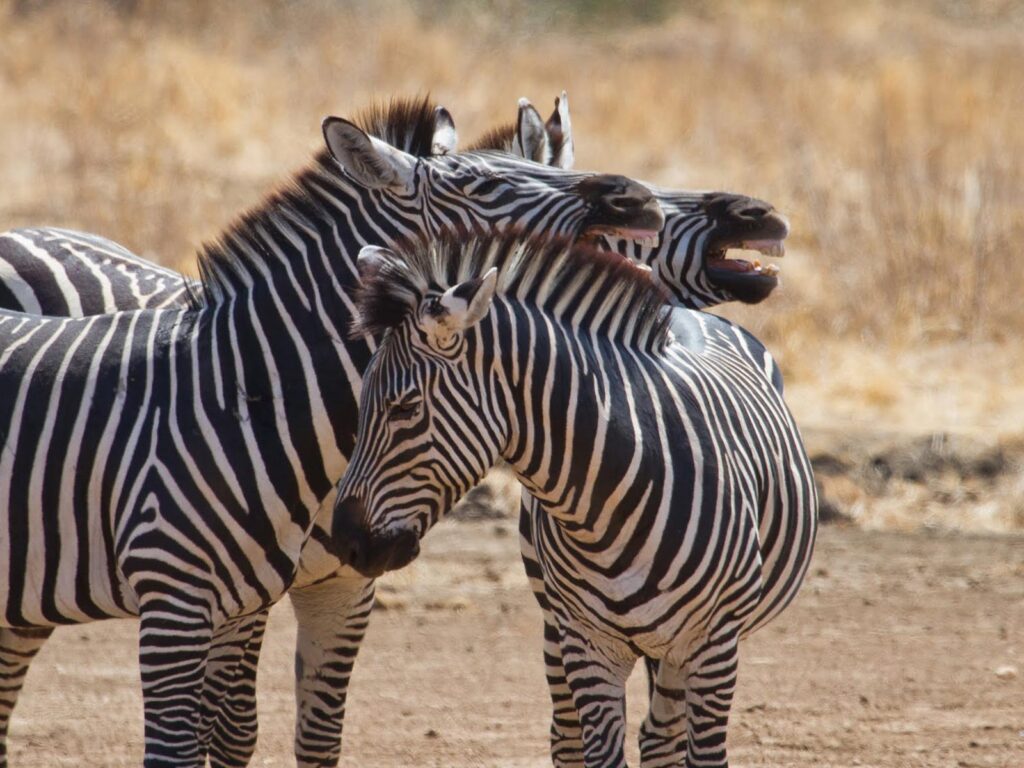 So, if you're looking for an offthe beaten-path safari experience and want to see some of the most beautiful landscapes in Tanzania, the southern circuit safari is a great option. The great aspect of the southern circuit is that it can be completely independent of the northern circuit while still offering up a wildlife and safari experience second to none.
Tanzania Western Circuit
Are you looking for an amazing safari experience? The Western Circuit Safari embraces the parks along Lake Tanganyika, the western border of Tanzania with the Democratic Republic of Congo (DRC).
Gombe Stream National Park is a remote park that is well worth the effort in visiting. Gombe Stream was made famous by Jane Goodall's research on its chimpanzee population and subsequent habituation. Gombe Stream is not for everyone due to its remote location!
If you are looking for another authentic experience with chimpanzees, then look at heading down south into Mahale Mountains National Park.
Highlights;
– Lake Tanganyika
– Gombe Stream National Park
– Mahale Mountains National Park
– Chimpanzee trekking
– Jane Goodall research centre
If you're looking for an amazing safari experience, the Western Circuit Safari is a great option. The circuit embraces Gombe Stream National Park, Mahale Mountains National Park, and other parks along Lake Tanganyika's eastern border. This vast space in a remote natural location makes the circuit worth a visit – especially if you're interested in chimpanzee trekking or Jane Goodall research centre!
Combine with either the northern or southern circuits for a safari with a difference.
All safaris to this region of Tanzania are 100% tailor-made as accommodation options are far and few between. There are no luxury lodges to be found; most accommodation is of the rustic bush camp variety.
Tanzania Coast and Island
The Tanzania Coast and Island Safaris are an amazing way to enjoy the beauty and diversity of Tanzania's famed coastline and warm Indian Ocean waters. This aspect of any Tanzania safari is more of an add-on typical beach holiday component as opposed to an actual safari offering. Days are spent relaxing on the beach, taking short half-day tours to scenic or cultural highlights, and simply relaxing and unwinding.
Highlights;
– Pemba Island
– Zanzibar Island
– Dar es Salaam
– Mafia Island
– Saadani National Park
So, if you're looking to mix things up a bit on your Tanzania safari vacation and really, who wouldn't want to enjoy some amazing beaches and island scenery on the side? Then the Coast and Island Safaris are perfect for you. Offering everything from gorgeous white sand beaches to bustling cultural towns, there's something for everyone here. Just be sure to leave plenty of time for relaxing; after all, that's what holidays are for!
Regardless of what type of safari you're looking for, Tanzania has something to offer.
Whether it is the Northern Circuit route along with the Serengeti National Park and Ngorongoro Crater or a Southern Circuit route that takes in some off-the-beaten-path parks like Selous Game Reserve and Ruaha National Park; there are plenty of options to choose from.
If you want an awesome mix up on your trip, we recommend adding either the Western Circuit Safari (for the best in Chimpanzee sightings) and/or the Tanzanian coastline with her awe-inspiring Indian Ocean Islands.
The pearl of Africa will offer you a slice of of everything Africa Safaris have to offer and the best destinations to visit. Trek Africa Tours offers a variety of gorilla trekking safari options at unbeatable rates. Contact us for the best rates at info@trekafricatours.com or call us /WhatsApp us +256705767137 to start planning your safari / tour today!
Suggested East African Safari Ideas
The tours featured throughout our website are intended to give you ideas for what's possible when you travel with us. Treat them simply as inspiration, because your trip will be created individually by one of our specialists to match your tastes and budget.
For Expect Help - Fill the form below
---