Planning a Vacation Holiday or an African Safari is not as fun as experiencing the Adventure itself. It can be odious to find the right flights, hotels, local tour operator or Destination Management Company (DMC) to give you the right prices and make sure you are booked into convenient and comfortable facilities that fit your style. There's also making sure the fees and permits are secured in time for your arrival and not forgetting the big elephant in the room—reliability and trust.
Trek Africa Expeditions is registered and licensed to operate by company registrar of Uganda. In order to assure our customers of trust and reliability, we are also members of travel governing bodies in East Africa including Tugata, Auto, UTB and Uganda Wildlife Authority. To verify our customers reviews and ratings, we partner with Safari Bookings and Trip Adviser review platforms. We invest in this online marketing and engage in the verification process to keep our customers firm that we will take care of them, and take them where we say we will. We hope you too can join our community of satisfied customers.
What We Do
We like to think that we understand the travel business this side of the world. But we would be naïve to firmly believe that. Travel is about experience with what comes in contact with someone's openness to new experiences. Every day is a new day to find something new that will awaken the senses. We have had many of those experiences this side of the world and as we continue to collect that golden pot of extraordinary experiences, we would like to share that with everyone that is interested.
We look beyond the ordinary, creating bespoke experiences that ignite the senses, materialize even the wildest dreams and make every possibility a reality. Discover travel through Trek Africa Expeditions's eyes and you'll never see the world in the same way again.
Private African Safaris
We offer private African safaris organized exclusively for you. You will get your own vehicle and guide.
Fly-in Safaris
We offer fly-in safaris from one destination to another. It's fast, Saves time and it's affordable.
Grouped African Safaris
We also offer grouped tours were you join a group of other travelers sharing a vehicle and activities.
Financial Protection
We have membership with with travel bodies like AUTO, UWA & UTB to watch if we actually do what we say we do.
Why we are the best for our client
Why book with Trek Africa Expeditions?

Tailor Made Tours
We specialize in tailor-making your tour to suit your tastes and budget. We can customize everything from routes to accommodation to optional activities.

Expert Advice 24/7
With offices with a dedicated phone line a private tour director and a private guide with you all the way. We' re with you from the planning stages all the way through to dropping you off at the airport at journey' s end.

Full Financial Protection
We have great options for payment that are verified by authorities to keep you money safe with. We also accept payments via credit card and Bank Transfers.

World Class Safari Guides
Our drivers are all fluent in English and all have at least a decade of safari experience. Our guides are chosen to be personable and knowledgeable, and with no limit on drive distance – you can game drive from dawn until dusk.
Meet Our Team
At Trek Africa Expeditions, closeness of our staff have always been at the heart of our company.
Our team comes from all walks of life, and many have first-hand knowledge of the African destinations we offer having lived, worked and experienced those places repetitively. So they understand the little intricacies, local customs and unique quirks that are essential to know and are invaluable when it comes to ensuring you make the most of your time and budget. Find out a little more about our team, meet just a handful of our Destination Specialists sharing some of their recent travel experiences and top tips on our blog timeline.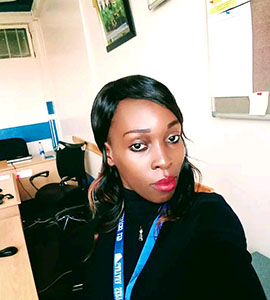 Namirimu Carol
Director & CEO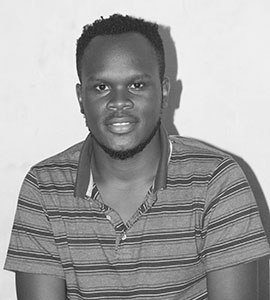 Adupa Derrick
Tour Consultant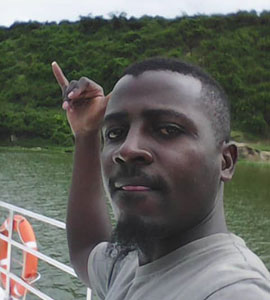 Ssengooba David
Tour Guide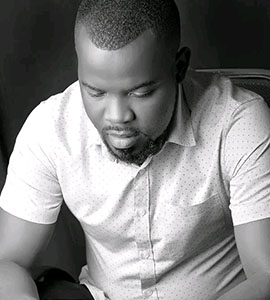 Kibirige Allan
Tour Guide
Responsible Travel
At Trek Africa Expeditions, we look at responsible travel and tourism as the best way to reduce the impacts of mass tourism on local communities and their cultures plus the environment that surrounds them. Our tours and excursions are for those that have heard enough of mass tourism and want to relax, discover and adventure without adversely affecting the environment and the local communities. Our tours are designed to get more out of your holiday by bringing you closer to local cultures/communities and environments by involving local people in tourism. Once the local community realizes that they will benefit from your visit, then they will give you a warm welcome.
Most of our tours are designed for small groups of one person to seven people rather than one hundred people plus. By doing so, your visit will have minimum impacts on the local community and the environment while enhancing your adventure and experience. We make sure that your holiday is truly authentic and that you experience that African touch which you paid for. Our responsible travel policy is very simple and you will find it beneficial before travel, while on safari and after the safari.